www.canastotagiftshop.com

Bug Catalog Page

Bug Wind Spinners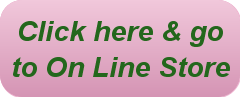 # 25013 : 22" Dragonfly 

 Bug Spinners  

upc # 63010425013

# 25014 : 17" Lady Rainbow  

Bug Spinners

  upc # 63010425014

# 25916 : 40" Lady Rainbow 

 Bug Spinners  

upc # 63010425916

# 25975 : 40" Dragonfly 

 Bug Spinners  

upc # 63010425975

# 25332 : Ladybug  

Bug Spinners 

  upc # 63010425332

# 25923 : Bee  

Bug Spinners 

     upc # 63010425923

# 25908 : Bumble Bee 

 Bug Spinners  

upc # 63010425908

.

Bug Wind Spinners

What garden is complete that doesn't have your " Favorite "  Bug Wind Spinners in it? From the Ladybug to the two Bees, we also have the beautiful Lady Rainbow butterfly in two sizes in the Bug Wind Spinners. For the people that have a special relationship with the enduring 

" DragonFly ", it also comes in two sizes. These Bug Wind Spinners also are available in our smaller Whirley Wing and Petite Bug Wind Spinner line when size and budget would be a consideration. Order now at Canastota Gift Shop or our

 new On-Line Store  and we will fly them to your home so you 

and your neighbors and friends can enjoy these  "BUGS"    Bug Wind Spinners

!! WOW !! !! IMPRESSIVE !! !! HUGE !!

Click on image to order at Canastota ON-LINE STORE

Click on image to go to our ON-LINE STORE